PAGE TITLE SECTION - PART 2
Limewash Brick Exterior Painting for Cincinnati Homes
Give your home incredible curb appeal and lasting endurance with limewash brick exterior paint. 365 Renovations is excited to provide the exceptional quality of Romabio Limewash brick paint to Cincinnati area homeowners.
✓ Low Maintenance
Lime wash is a natural, permeable and breathable brick or stone coating that needs little to no maintenance for decades. No moisture retention or interior sweating.
✓ Natural
Limewash brick paint is environmentally friendly made from Dolomite lime (underground natural limestone mineral deposits).
✓ Lasting Durability
Classico Limewash paint bonds to the unpainted brick, forming a rock-hard surface for extraordinary protection and durability.
✓ Iconic Beauty
Limewash allows some brick texture and color to show, giving it a wonderful patina that is both modern and classic.
Limewash Gallery
What is Limewash?
Better than Whitewash
Any unsealed, unpainted absorbent stone, brick or masonry surface can be limewashed.
Limewash brick painting creates a whitewashed appearance with an opaque finish. Unlike thinned paint used in whitewashing (which would make red brick look pink, for example), Classico Limewash's frosted appearance allows the beauty of the brick to show through in its original color (red, brown, or gray) over time.
Hard as Rock Protection
The limewash slurry bonds to the exterior brick or stone. After it is fully set, a natural process called calcification binds the limewash so that it literally becomes part of the brick.
And unlike latex and oil-based paints, Limewash uses natural binders instead of petroleum products. This means an environmentally friendly manufacturing process and zero VOC.
In fact, Romabio is one of the first paint manufacturers in the world to receive Cradle to Cradle certification–the new standard for environmentally safe, sustainably sourced and socially fair products.
Lime Wash Brick Painting Process
Exterior Preparation:
We thoroughly pressure wash the brick to remove dirt and debris. Then make light carpentry repairs as needed. Since the limewash applies to a wet surface, there is no need to wait days for the surface to dry.
Apply the Finish:
Classico Limewash is a one-coat product. We apply the finish with both precision and an artistic flare. The product will cure in about 12 hours (calcification). Over time, the exterior surface will patina, allowing a little more of the original brick to show through.
Limewash is Low Maintenance
The color of your Classico Limewash will not fade as the minerals that make up the slurry are UV fade resistant.
You can clean the surface if necessary. However, the product is naturally mold resistant due to its high pH levels.
There is no need to seal most areas of limewash. However, when you desire less additional patina or in high-touch locations, like fireplace hearths, you may choose to seal with Mineral Shield.
Colors of Classico Limewash
Classico Limewash is available in 7 fade-resistant limewash brick paint colors in both warm and cool tones.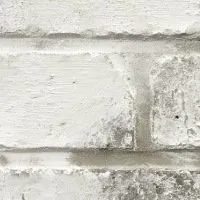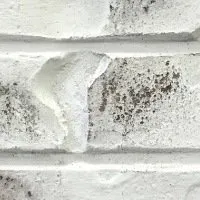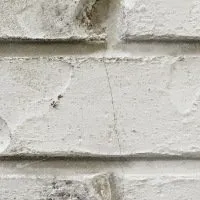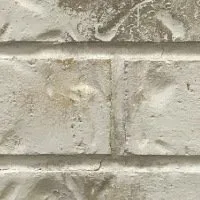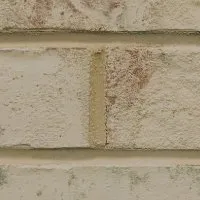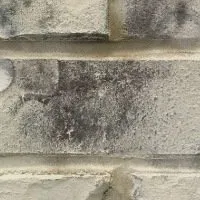 Limewash Brick Painting FAQS
Will Limewash Wash off?
Once fully cured, limewash will not wash off your brick, stone or masonry. This is because the limewash slurry has bonded with the building's surface in a natural process called calcification.
How does limewash look different from masonry paint?
Limewash allows a little of the brick color to show through in some areas while masonry paint completely coats the brick or stone surface.
What can be limewashed?
Unpainted, unsealed and unfinished brick, masonry or stone can be limewashed.
Why can't I limewash my painted brick?
Limewash needs to adhere to the original brick surface to create the characteristic calcification that makes limewash so durable and hard. It cannot form this bond with painted surfaces.
How is limewash different from paint products?
Limewash is made from natural minerals like Dolomite lime so that it's eco-friendly from manufacture through application. Latex paint is designed with a manmade formula based on petroleum products.
Can I apply limewash myself?
Applying limewash correctly requires practice, training and the right tools. Unlike painting, limewash forms an actual bond with your brick or stone. That means the application process is not as forgiving as paint if you make a mistake. Trust the pros at 365 Renovations to give your home a limewash surface you will still appreciate years from now.
Will limewash cover ugly brick?
We can apply heavy limewash to cover nearly all the brick or finish the surface lightly to allow more of the brick's character to show through. We also offer regular exterior brick painting services. Let's talk about your vision at your estimate consultation.
How long will the limewash look last?
Limewash looks great for decades, but you can refresh it as desired. While it will continue to develop a patina from exposure to the elements, it will never completely come off the brick's surface.  Historic buildings keep their classic look for centuries with a limewashed exterior.
Limewash Brick, Stone, or Masonry Exterior Painting Services
Limewash is a fast, affordable exterior painting project packed with benefits like lasting durability, curb appeal, and almost no maintenance. Get in touch with Jim at 365 Renovations to schedule your consultation and a detailed, written estimate.
Schedule a Free Estimate
---
Service Area
Located in West Chester Township, our painters also serve homeowners and businesses in Amberley Village, Anderson, Avondale, Blue Ash, Cincinnati, Cleves, Clifton, Colerain, Delhi, Downtown Cincinnati, East Walnut Hills, Fairfield, Finneytown, Forest Park, Hamilton, Harrison, Hyde Park, Indian Hill, Kenwood, Lebanon, Liberty Twp, Loveland, Madeira, Maineville, Mariemont, Mason, Milford, Montgomery, Mt. Adams, Mt. Healthy, Mt. Lookout, North Avondale, Ross, Springboro, Springdale, Symmes Twp, West Chester Township, and Wyoming.