PAGE TITLE SECTION - PART 2
Our Talented Painters in Indian Hill will make Your Home Gorgeous!
The village of Indian Hill is a town of artists - house painters, designers, architects, media, and more talented folks who have shaped its character.
365 Renovations is proud to be counted as professional painters in area neighborhoods such as Kenwood, City Center, Country Club Acres/Kenwood Hills, and The Village of Indian Hill, which all overlap zip code 45243 in our service area.
You'll receive an exceptional painting contractor experience whether you want exterior painting, interior painting, cabinet refinishing, or our popular and incredibly affordable kitchen makeover.
The painters were a nice group of guys and had a great work ethic. We are totally satisfied with their work. Thanks so much!
- Becky
Schedule a Free Estimate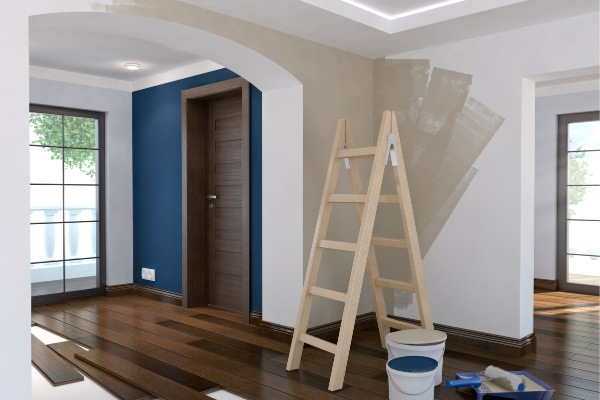 Indian Hill House Painters FAQs
What are the weather or temperature conditions needed for exterior painting?
In Indian Hill, the temperatures must be about 45 degrees regularly, to keep the underlying press paint from freezing.
---
What should the temperature be for interior painting?
We like to have the home around 70 to 72 degrees.
---
Do you provide historical home painting?
Yes. We are experienced in painting historical homes, similar to some of Indian Hill cherished properties such as the Elliott House and the Waite-Smith House. Of course, we will give any aged home the special touches and attention to detail that protect and beautify your investment.
---
Can you paint aluminum or vinyl siding?
Yes, we like to spray it, so it looks brand new when we are done.
---
What about paint recycling and green products?
We are very environmentally-conscious, as is the entire Cincinnati area. In most cases, the preferred brand of our painters is Sherwin Williams, which offers durable, low-odor, zero VOC green paint products.
Check the Village website or Hamilton County for recycling options.
You can also donate latex paint to Matthew 25: Ministries' Rainbow Paint Re-blending Program.
---
How do the painters prepare surfaces and the work area before house painting?
Browse our detailed, 20-step checklist that describes our process from start to finish.
Interior Painting Checklist
Exterior Painting Checklist
Cabinet Refinishing Checklist
---
Why Choose 365 Renovations as Your Indian Hills Painting Contractor?
When it's time to get your house painted, reasonable pricing is always a priority. Our painting estimates are very detailed, listing all items required for the scope of the project. We never have to approach a customer and ask for additional money because we did not correctly estimate the project.
More reasons to put your trust in our painting company includes:
Peace of mind with Liability Insurance, Workers Compensation, and background checks on all our painters and craftspeople. If an accident happens, we've got you covered.
We provide a 1-year warranty on cabinet refinishing and a 2-year warranty on all exterior and interior painting.
Thorough preparation and repair of the exterior siding as well as interior walls, ceilings, and cabinets.
Environmentally-friendly products and processes.
An experienced Crew Chief is on the job throughout your project. The owner, Jim Dorff, is there at the start of the project and does the final walk-through with you.
We clean up every day, and do a thorough cleanup and haul away upon completion.
We're not done until you say we're done.
Thank you for a beautiful new kitchen! Your crew did a wonderful job and I couldn't be more pleased. The finish looks amazing, and Zach did a meticulous job on the installation. I really love it! Thanks!
- Traci
Related Links:
Our Service Area
Customer Reviews
Learn more about the affordable, quality house painting experience you'll receive from our Indian Hill painters. Get a free detailed estimate.