PAGE TITLE SECTION - PART 2
30 Years Experience in the Coating Industry Plus Skilled Painters and a Warranty for Kenwood Homeowners
Kenwood offers a diverse range of housing options for a small town, with about 7,000 residents. 365 Renovations painters will help make your home one of the most well-maintained and gorgeous on the block.
Choose from exterior painting, interior painting, cabinet refinishing, or a fabulously affordable kitchen makeover.
Most homes in the Kenwood-West Chester area are well-establishehttp://makeoverd, built between 1940 and 1999. If this describes your home, you need professional painters who will give it a health check-up and the protection and fresh color that house paint provides.
Trust in our painting company's expertise and commitment to your satisfaction.
Peace of mind with Liability Insurance, Workers Compensation, and background checks on all our painters and craftspeople. If an accident happens, we've got you covered.
We provide a 1-year warranty on cabinet refinishing and a 2-year warranty on all exterior and interior painting.
Thorough preparation and repair of the exterior siding as well as interior walls, ceilings, and cabinets.
Environmentally-friendly products and processes.
An experienced Crew Chief is on the job throughout your project. The owner, Jim Dorff, is there at the start of the project and does the final walk-through with you.
We clean up every day, and do a thorough cleanup and haul away upon completion.
Jim was honest and detailed the process giving my wife and I a step by step expectation. The workers were incredibly nice and respectful and the set up to prevent dust and dirt outside of the area they were working look like a hazmat zone and it worked. The finished product was the best. We had our cabinets painted and they looked like factory finish when done. Totally blew me away. I will use again and in fact am considering new kitchen counters right now with 365.

Great experience!
- Rick
Schedule a Free Estimate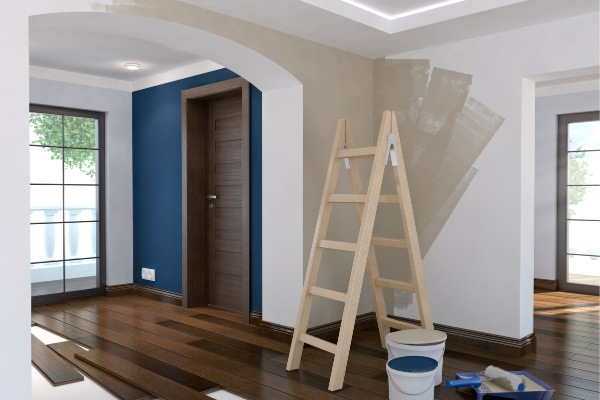 Kenwood House Painters FAQs
Will the estimate be itemized?
Yes, our estimates are very detailed, listing all items required for the scope of the project. They are so accurate that we've never had to change a quote for our customers unless something is added or removed. We will also send our insurance certificates for your peace of mind. We typically provide an estimate in 24 to 48 hours. The start of each project varies depending on the season.
---
What can I expect, start to finish?
Browse our 20-step checklist to gain thorough knowledge of our processes, beginning to end.
Interior painting Process
Exterior Painting Process
Cabinet Refinishing Process
---
Who will be supervising my project?
A very experienced crew leader leads your painting crew. All our painters are background-checked, and most have been with 365 Renovations for a decade or more. Also, the owner, Jim, will stop by and check on the progress of the work. You also have access to our office manager if questions or concerns come up.
---
I care about recycling and environmentally-friendly methods. Do you?
Most definitely! First, we follow eco-friendly processes to reduce waste, reuse and choose green paint products whenever possible. We spend over $60,000 a year in paint products, mostly from Sherwin Williams, to ensure our customers get the highest quality at the best pricing. Second, our painters will leave you with leftover paint for touch-ups if needed. And encourage you to recycle old paint by utilizing Hamilton County's recycling drop-off or donating latex paint to Matthew 25: Ministries' Rainbow Paint Re-blending Program.
---
Rely on Our Kenwood Painters for Skill and Dependability at Great Pricing
Come home to 'wow' when you see the results of our work.
Our goal is to give your home both a structural and beautifying facelift that is long-lasting and makes you happy when you pull in the driveway or spend time indoors.
Thank you for a beautiful new kitchen! Your crew did a wonderful job and I couldn't be more pleased. The finish looks amazing, and Zach did a meticulous job on the installation. I really love it! Thanks!
- Traci
Related Links:
Our Service Area
Customer Reviews
Our Kenwood painters give you fair pricing, professional services, and quality results. Get a free estimate today.